Once you have enjoyed some drinks there is no need to worry about how to get home.
As well as the bar there is also the hostel where you are welcome to rest.
There are 10 rooms in total from the deluxe Western style room
to the reasonable dormitory. There is also an onsen.
kamosu mori hostel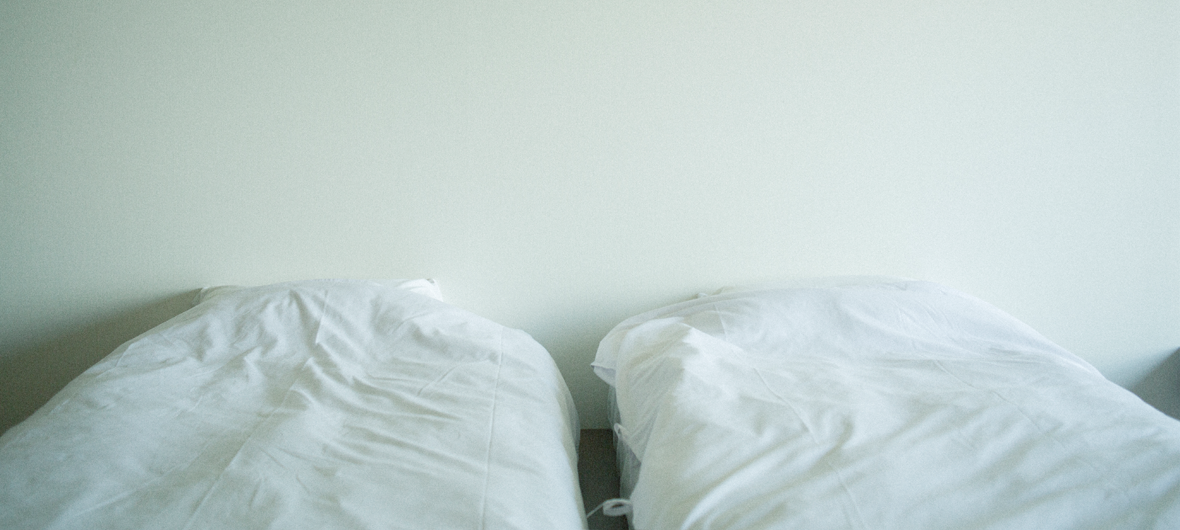 kamosu mori hostel has deluxe Western style rooms, standard Japanese style rooms, and shared dormitory rooms. Showers and toilets are communal.
There is also an onsen which house guests can use for free.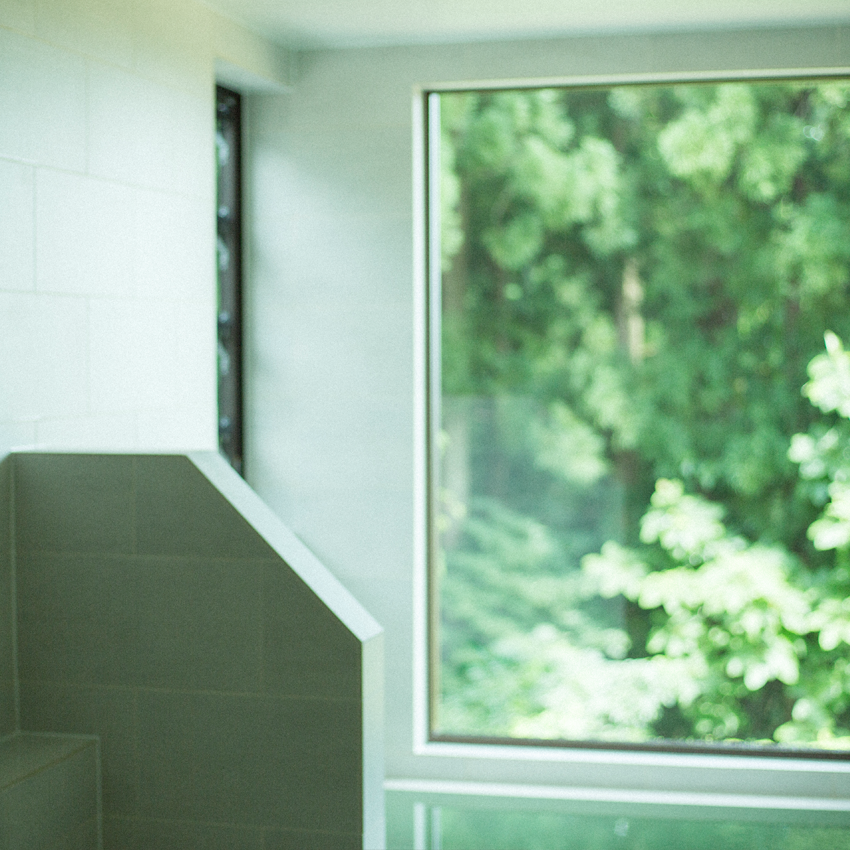 deluxe rooms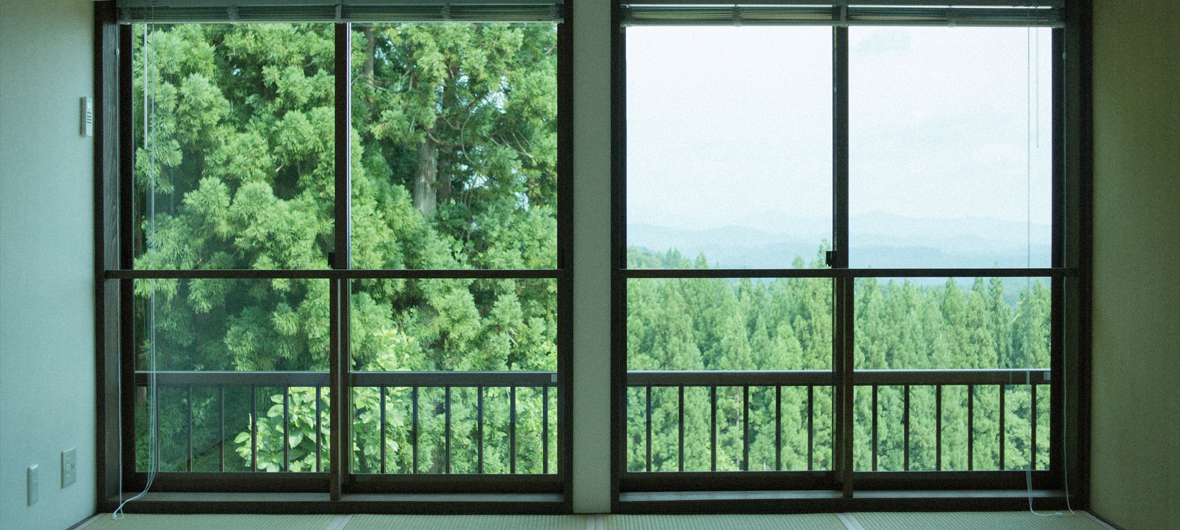 the 15 mat deluxe twin
This is kamosu mori's biggest double bed room, with beautiful views of the surrounding forest outside the window. It has a capacity of 4 guests.

The room is available from 22,000 yen per night (On a room charge basis, regardless of the number of guests.)
15 mat size (up to 4 guests.)
2 beds (single size/Simmons pillow top mattress/2 futon sets (Breathair)/WiFi/Toothbrushes/Hand Towels/Bath Towels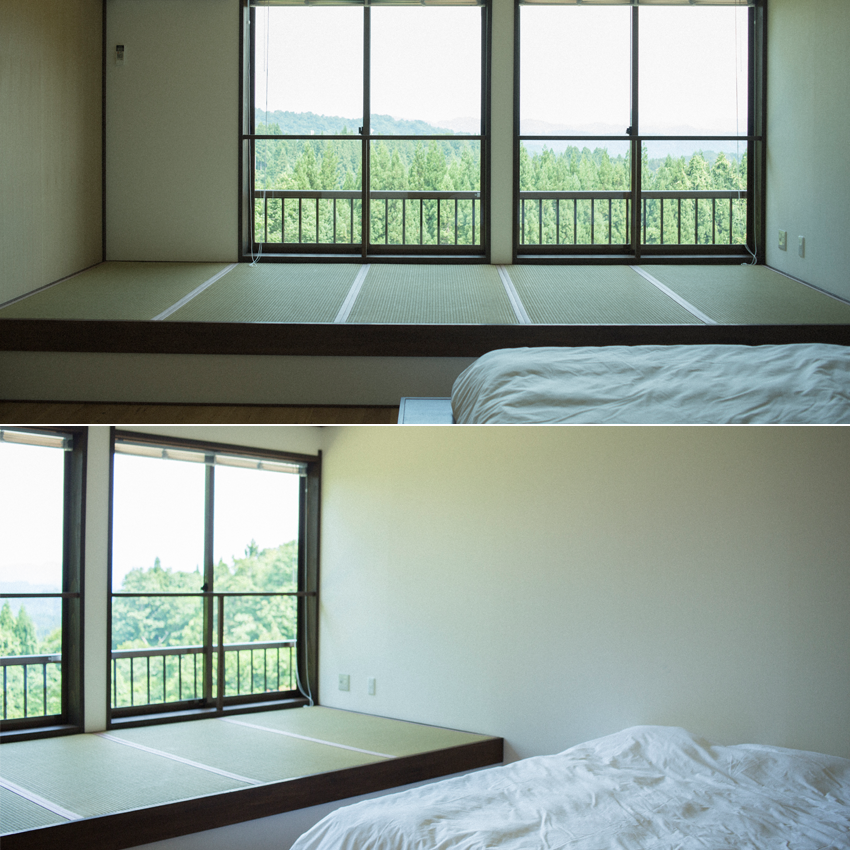 the 12 mat deluxe double
This room has twin beds. There are views of the forest from the window. With the addition of 2 futon sets this room can sleep four guests.

The room is available from 20,000 yen per night (On a room charge basis, regardless of the number of guests.)
12 mat size (up to 4 guests.)
2 beds (single size/Simmons pillow top mattress/2 futon sets (Breathair)/WiFi/Toothbrushes/Hand Towels/Bath Towels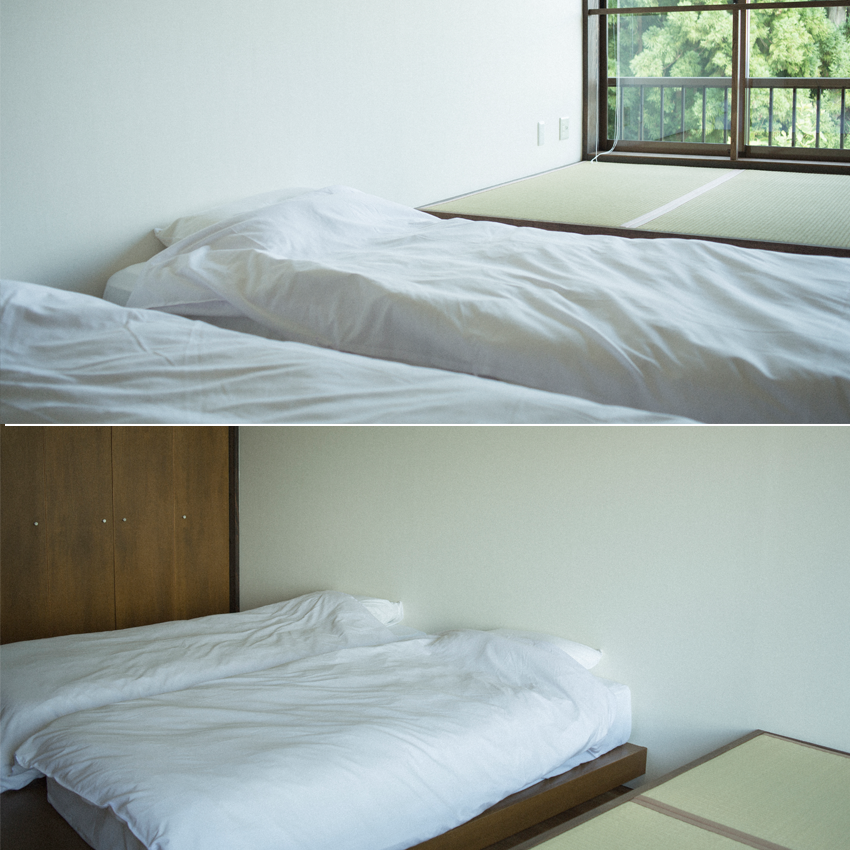 the standard room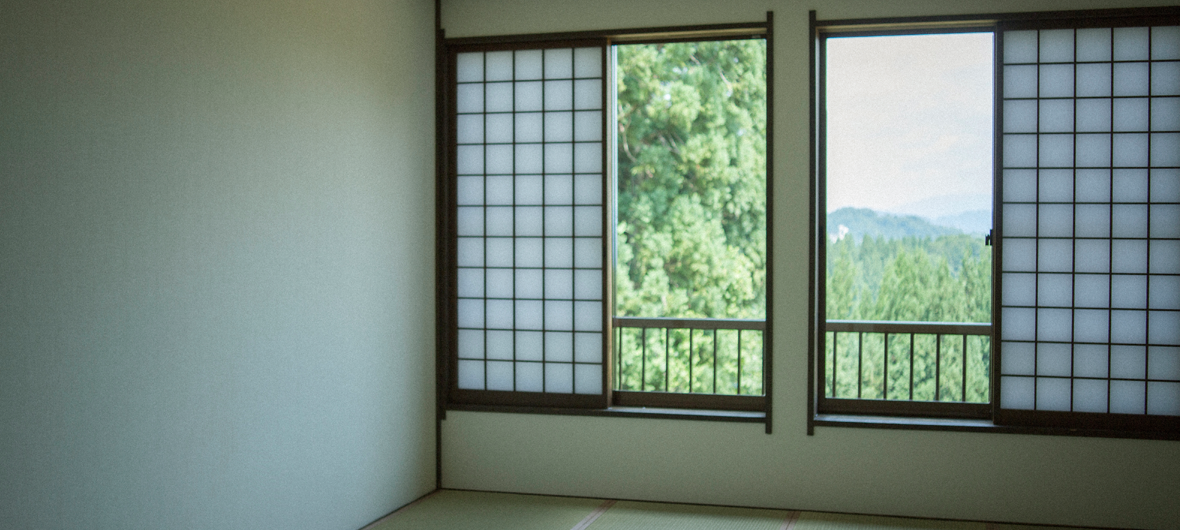 japanese style
This is a Japanese style room. 8 mat type (up to 3 guests), 10 mat type (up to 4 guests), 15 mat type (up to 6 guests)

[8 mat type (up to 3 guests)]
The room is available from 9,000 yen per night (On a room charge basis, regardless of the number of guests.)
3 futon sets (Breathair)
WiFi/Toothbrushes/Hand Towels/Bath Towels

[10 mat type (up to 4 guests)]
The room is available from 12,000 yen per night (On a room charge basis, regardless of the number of guests.)
3 futon sets (Breathair)
WiFi/Toothbrushes/Hand Towels/Bath Towels

[15 mat type (up to 6 guests)]
The room is available from 18,000 yen per night (On a room charge basis, regardless of the number of guests.)
6 futon sets (Breathair)
WiFi/Toothbrushes/Hand Towels/Bath Towels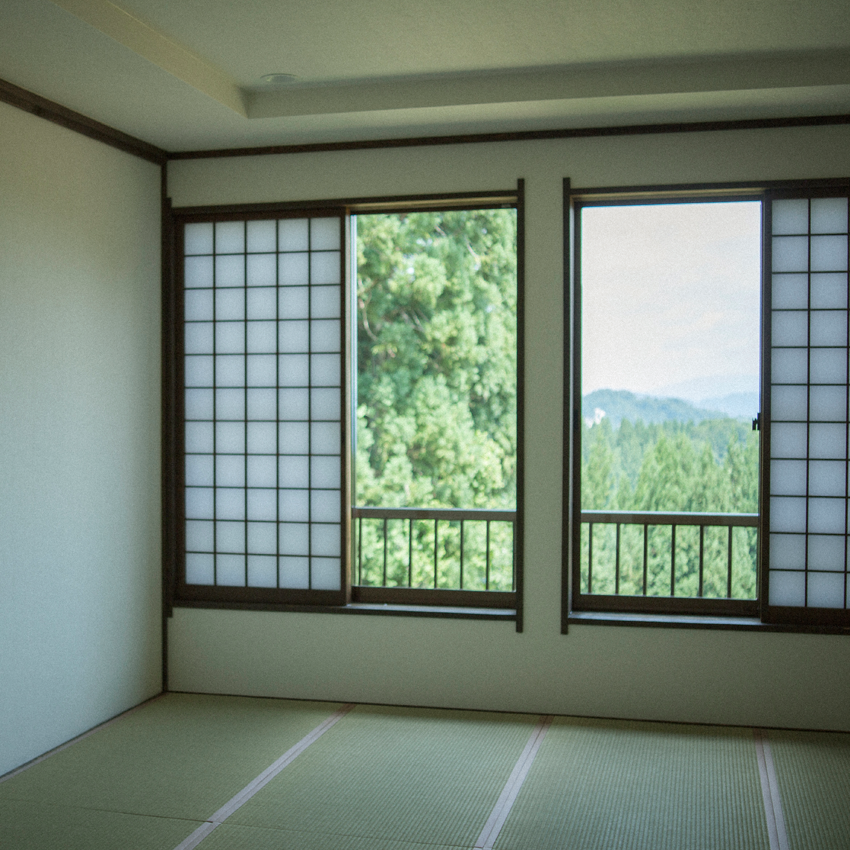 the dormitory room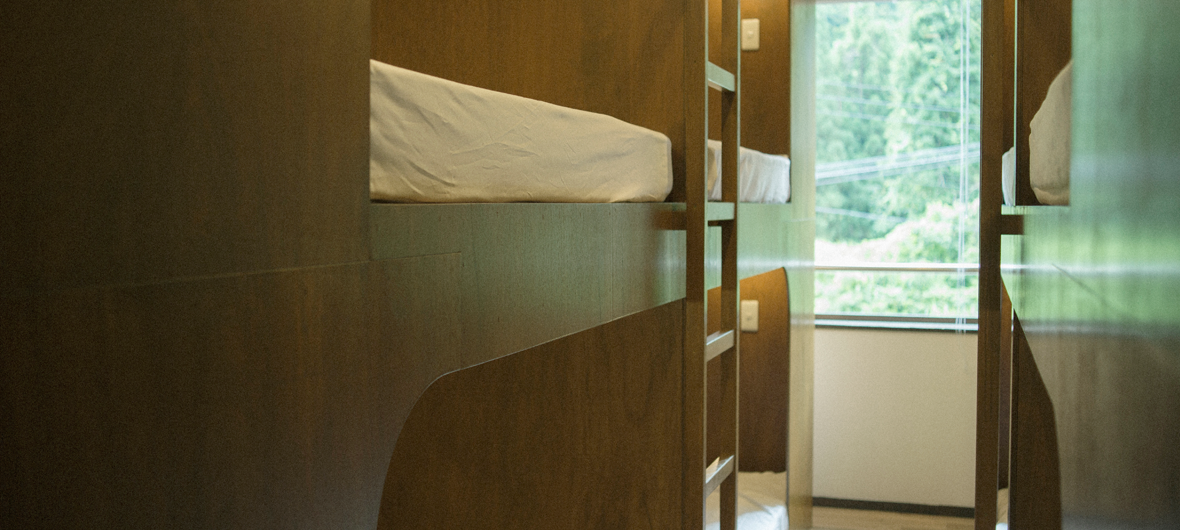 dormitory / female only dormitory
This is the shared dormitory style room. The bunk beds have been custom-made from wood and designed to add a touch of privacy. With a Simmons mattress you are guaranteed a comfortable night's sleep.

[dormitory]
From 3,000 yen per person.
Bed (Single size/Simmons mattress)
WiFi/Privacy curtain/Personal plug socket

[female only dormitory]
From 3,000 yen per person
Bed (Single size/Simmons mattress)
WiFi/Privacy curtain/Personal plug socket